Posted on: April 14, 2023
Lack of Vision is the cause of Economic turbulence in the state of Kerala. Many organizations are in a crisis of their own unique make.
Sharpen your vision. It will make your organizations to flourish; Said Dr. Abraham Mulamoottil, Founder of MACFAST College and Allied Establishments. He was interacting with Dr. Oommen Mammen, Co-Founder of Global TV and others in an exclusive but unusual conversation.
Organizations should generate wealth from their operational efficiency. There is no point in surviving through donations. Having a purpose and knowing the purpose are equally important for organizations to sustain, survive and super flourish. Achievement of the required outcome as envisioned is very much important; Dr. Mulamoottil said. Harmony within is very important for organizational excellence. People who are capable to manifest and manage them well should be brought into leadership roles. We can easily identify the people who are potential for exponential growth of establishments. More important is to inculcate a culture of sharing in the minds of achievers. Sharing and caring are both inspiring traits of leadership. A leader who is sharing only can take an organization into perennial success. Or else the achievements turn into liabilities and burdens in the future. Unproductive establishments are national liabilities. To feed them goes like maintenance of white elephants. The state of Kerala should focus on its intellectual capital and should work to convert resources into sustainable economic models. What we do today will decide the future of our state. What we are celebrating today are the achievements of our previous generations. We should cherish those memories while withdrawing ourselves from the habits of pulling others legs. Collective Intellectual Leadership (CIL) is the true wealth. It bas no hierarchy or continuity. It is a perpetual wealth for those who contribute unconditionally into the common wealth and wellbeing of the society. Thinking about the other should make us more responsible and dynamic.
Dr. Abraham Mulamoottil is a revolutionary thinker and an expert of practical implementation of crucial ideas that are most important and representational for India, particularly for the state of Kerala.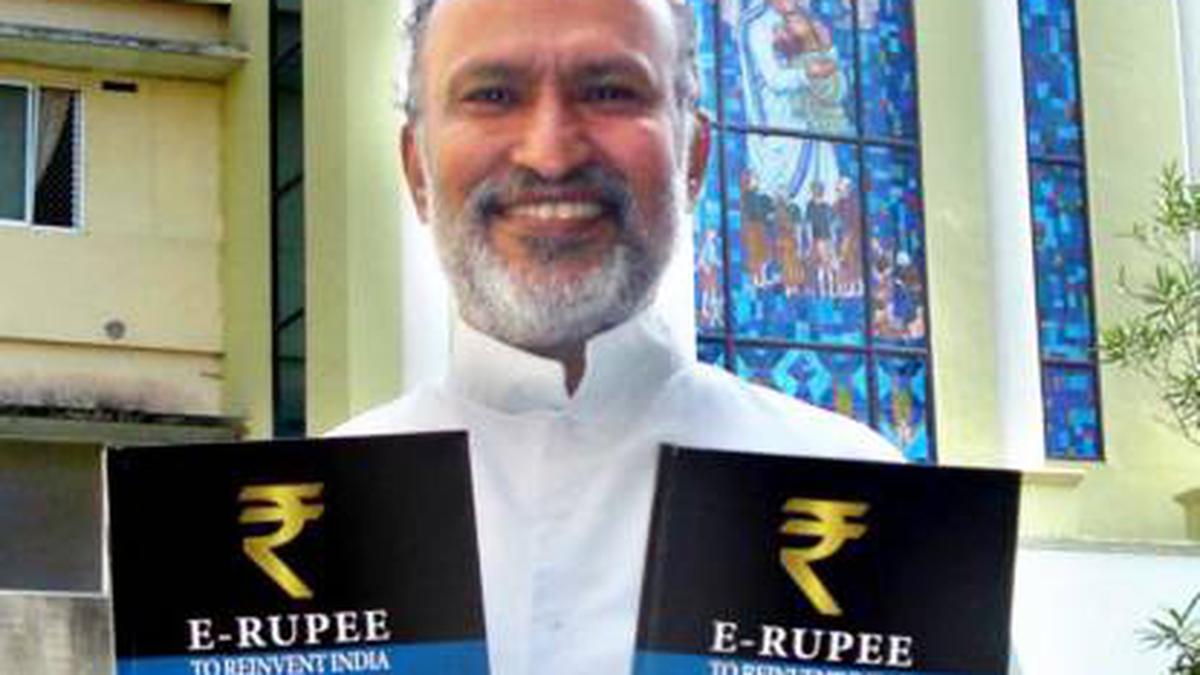 Lack of vision and floap in personal conduct are the crisis of leaderships in Kerala.
Disoriented leadership of the princely rulers in the state of Kerala was causing damages to the people and their life in pre independence era. There is no much difference in the state of affairs today even when we see several dimensions of progress at people to people level and certain organizational improvements in the present state of affairs.
Having a vision is very important for success of individuals and establishments. Entrepreneur ready campuses can be the collective vision for the campuses in Kerala to reinvent themselves. This can go with Skill India program. Central Government should bring in an Intellectual Pool of Leadership to transform the education scenario in Kerala. A large resource pool of visionary educators should be made available for educational institutions to collaborate and Co-Create. Brains of Kerala is globally used. Let this be nationally utilized in the emerging transition phase of India becoming a super economic power.
Intellectual Wealth Management in the state of Kerala can Transform entire India to flourish Economically.
Leaderships in Kerala are functioning in a Super Ego State. People in resourceful state are kept away from actionable realities and functionary avenues. Development happens through the process of empowerment. Harassment and non recognition are increasingly increasing.
People at positions are lacking passion and people with passion are either waiting or moving away in search of right avenues. Entire world is welcoming the minority brains from Kerala. Superior ego some time fail us in seeking support from right corners.
Digging well should be done where there is perennial water sources. Or else the wealth wasted turn into perpetual liabilities.
We are building institutions for making money. That will never work. Those will work adverse in fact. Establishments should be built for a purpose. Today's need is Entrepreneurship. Youngsters should be trained to become entrepreneurs. Create a conducive atmosphere for global economic transformation. Teaching old syllabus will have no takers tomorrow.
Increase in education migration is a sign to be understood. Undermining them will eventually desert our educational institutions. That will convert them into liabilities. What should be understood today has no value when taken up after thirty years. Do it now should be our way of approach.
Controlling culture cannot survive the wave ahead. Facilitating approach can work wonders. Campuses should extend its wings into the practical realities all around. Skill India can be taken positively in every sense. There has to have an open forum to discuss about the possibilities ahead. Politics should not become a barrier for development discussions.
Development is misunderstood being infrastructure development. It has to give way for intellectual development. A disconnect between infrastructure capital and intellectual capital is very much visible in the state of Kerala. Fr. Mulamoottil expressed openness in thinking about new realities and emerging possibilities for the benefits of the large good of the people. There are so much to do in agro economy and food sciences as much as in tourism and hospitality. Plenty of other areas areas are also trespassing his thought processes.
Dr. Abraham Mulamoottil has a proven track record both in building establishments and keeping himself unattached from the world of wealth. Simple living and high thinking make him very different. Lofty ideas always inspire him to jump into the fire and to cook desirable outcome without burning fingers in the fire.
Place him into greater challenges and he will convert heaven out of the hell that you have handed over to him.
Work Rework and Network | This will help us to reinvent ourselves | Create space for youngsters | They will create wealth here itself | Increasing migration is the sign of Perishing Eco Systems |
We say the world is a Global Village. How are we making use of the advantage. Is a video call enough to take care of the parents at native place? How can we effectively deal with emerging challenges with emerging possibilities right in front of us? Professionalism is the answer.
We need to reinvent everything to suit with our needs and aspirations. Professionalism has to come into the forefront. We need to work new ideas and rework what are obsolete and gone. The 5 H that can transform economy are Health, Humanity, Higher Education, Housing, and Hospitality. We should InvesTime in these areas. Human Resources and Humanity need to get connected. We can do anything that can work for generating wealth for the people provided they are value addition and worth doing.
Economic impact is very important. British had destroyed our Economic Eco System. We were rich and self sufficient. We were working at home and in farm front to a large extend. Today Work at Home came back. Thanks to Corona. We need to Re work our old working style to achieve grater targets globally and locally.