Posted on: March 30, 2023
SRI LAXMANANANDA MULTI PURPOSE CO-OPERATIVE SOCIETY LTD. | Setting a Role Model for Zero NPA Banking |

Silver Jubilee building of Sri Lakshmananda Multipurpose Cooperative Society was inaugurated at Morgans Gate in the city on Sunday, April 2, 2023.  Sri Laxmanananda Multipurpose Co-operative Society Ltd started on 7th December 1997 under the guidance and inspiration of J Krishna Palemar, Former Minister, Govt of Karnataka, with the objective of offering financial support to the needy.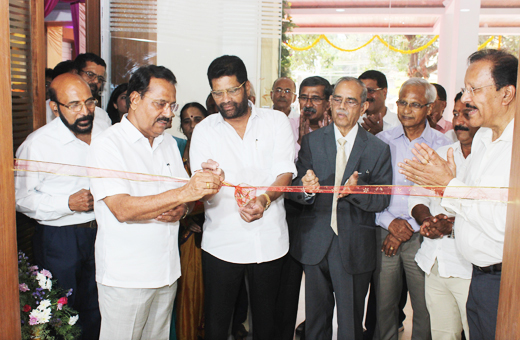 Sri Laxmanananda Multi purpose Co-operative Society Ltd has a personal banking model that had extended its participatory banking concepts to several individuals including the pan walas and chai walas; said Krishna J. Palemar, it's founding President. He is a former incharge minister for DK District.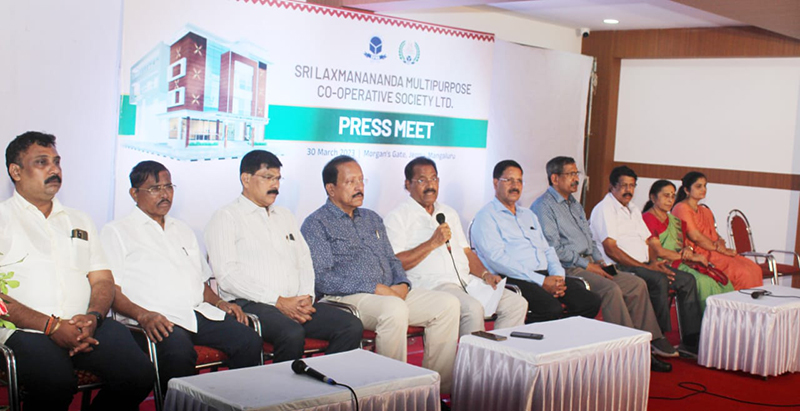 The bank had supported thousands of people who manage small businesses to earn their livelihood.
Sri Laxmanananda Multi purpose Co-operative Society Ltd was inaugurated on 7 December 1997 under the guidance and inspiration of Shri J Krishna Palemar. Objective of the bank is to offer financial support to the needy. The society was started in 1997 with a capital of Rs 3 lakh, 9 directors and 800 shareholders. Now the number of shareholders is more than 5500, share capital is 2.8 crores and the annual business turnover is more than Rs 400 crores, through which it helps common people who need financial support in addition to providing other beneficial services to help people uplift the quality of their professional life.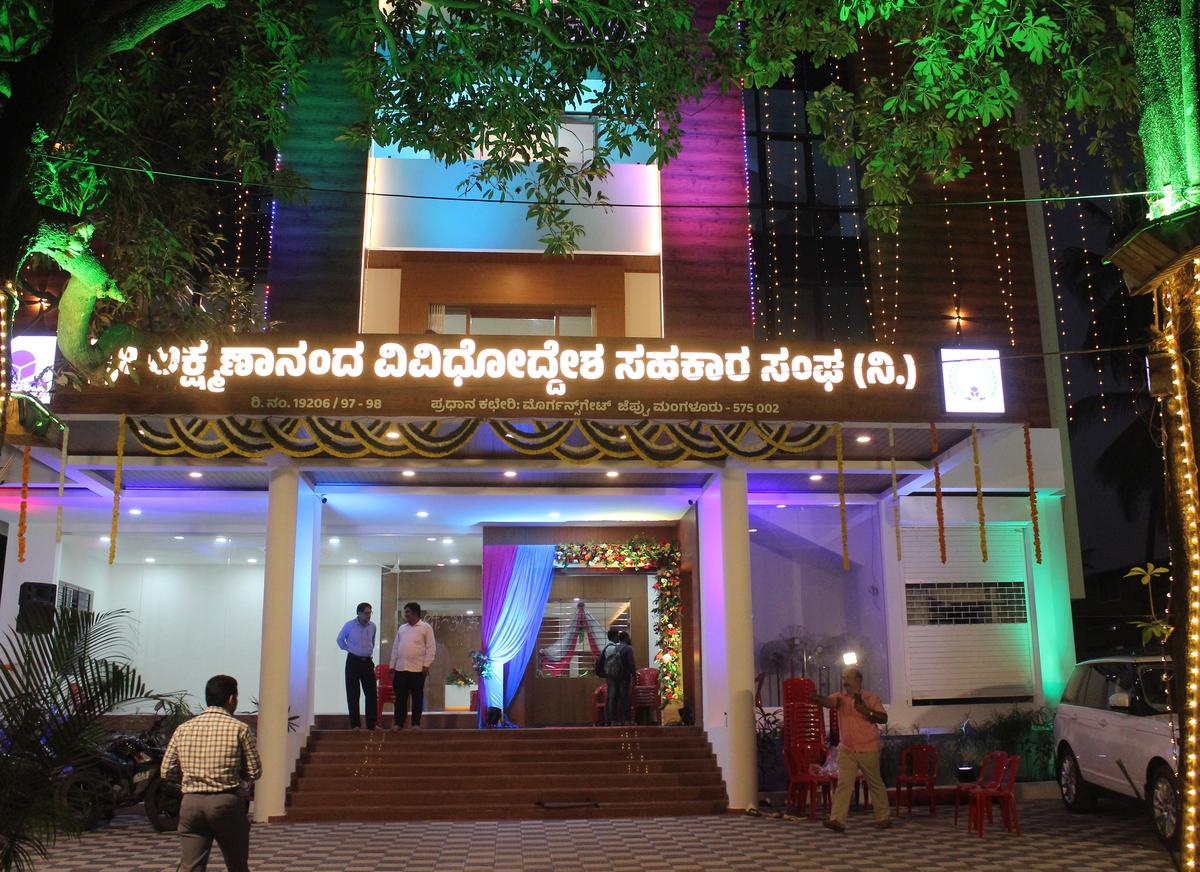 In the year 2022, the society has earned profits of more than Rs 1 Crore and offered a dividend of 20% to shareholders, thus retaining the recognition as an A Grade society, from the year of its existence. The Society supports street vendors, vegetable vendors, auto drivers who need financial aidi in the form of capital, so as to make them self-reliant.
So far the society has offered support through loans to more than 2500 auto rickshaw drivers. In addition to loans, the Society offers guidance and follow-up to motivate them professionally.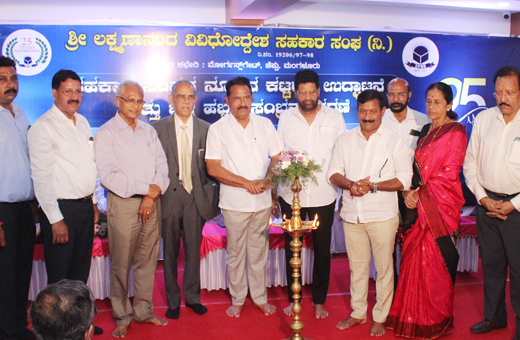 Free eye check-up camps, blood donation camps, support for the education of children of members and financial aid to other needy institutions are some of the social service projects through which society is served.

Today Sri Laxmanananda Multipurpose Co-operative Society Ltd is head quartered at Morgan's Gate, Mangalore and has five branch offices at Morgan's Gate, Hampankatta, Kavur, Katiplla-Kaikamba and Ullala.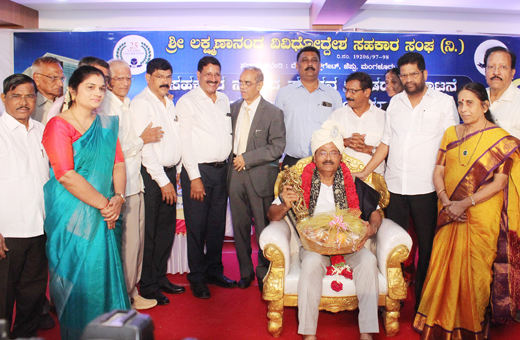 In commemoration of the legacy of 25 years of meaningful co-operative service, the Society has providing improved facilities in their newly built building at Jeppu, Morgans Gate near Rama Kshatriya Temple, at a cost of Rs. 8 Crores. Silver jubilee celebrations will beheld on 2 April 2023, under the guidance of Shri J Krishna Palemar, President Of Co-operative Society and Former Minister, Karnataka.
Nalin Kumar Kateel, MP, DK, D Vedavyasa Kamath, MLA, Mangaluru South, Jayananda Anchan, Mayor, MCC, Dr. Shantaram Shetty, Pro Chancellor, Nitte University, M N Rajendra Kumar, Chairman, SCDCC Bank, JR Lobo, former MLA, Mangalore South Assembly Constituency, HN Ramesh, Deputy Registrar of Co-operative Societies and Bhanumathi P.S., Corporator will be the chief guests of the program.
Management Board:

President: J Krishna Palemar
Vice President: K Dinesh Rao
Directors:
Ramachandra K S, G K Rao, P Babu, Dr. G. Ravindra, K. S. Ranjan, Varija K, Dr. H Prabhaka, Dr. Manjula A Rao, K Ravindra, K Jairaj and Chief Operating Officer Shivprasad PA.