Posted on: January 22, 2023
Mangaluru: New office premises of Nidhi Land inaugurated
Nidhi Land Infrastructure Developers India (P) Ltd | New office premises at 5th Floor, Newberry Enclave, Bejai-Kapikad, Mangalore.
The new office premises of Nidhi Land Infrastructure Developers India (P) Ltd, one of the reputed builders of Mangaluru, was inaugurated on the 5th floor of Newberry Enclave, Bejai-Kapikad by Mangaluru North MLA  Dr Bharath Shetty by lighting the traditional lamp in the divine presence of Rajayogini B K Vishweshwari ji, Centre In-charge, Brahmakumaris, Mangaluru.

In his address, Dr Bharath Shetty lauded Nidhi Land for its quality constructions and wished it a bright future.

Rajayogini B K Vishveshwari ji, Centre in-charge of Brahmakumaris, Mangaluru, blessed the occasion. "Everything in the world belongs to the God almighty and we are only a custodian of the places we live and work" she said. She was refering this to the new premises she had just blessed.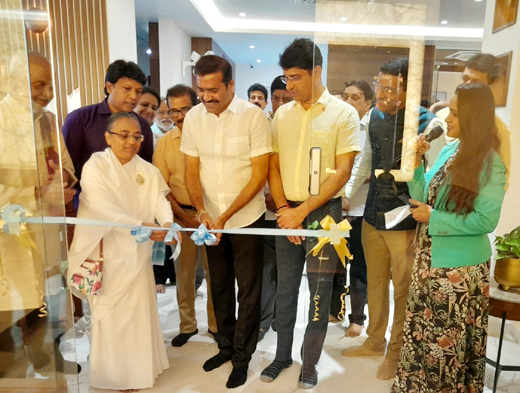 State Minister for Kannada and Culture Sunil Kumar, MP Nalin Kumar Kateel, former MLA  JR Lobo, MUDA Chairman Ravishanker Mijar, CREDAI  Mangaluru President Pushparaj Jain, former mayor Premanand Shetty,  Corporator Lancelot Pinto,  President of the DK District Chapter of Indian Red Cross Society Shantharam Shetty and many others were present as chief guests.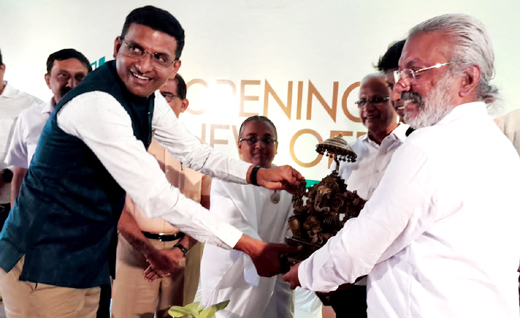 Nidi Land Managing Director Prashanth K Sanil spoke on the evolution and growth of the firm and added that the collective efforts of everyone at the firm has helped in its success.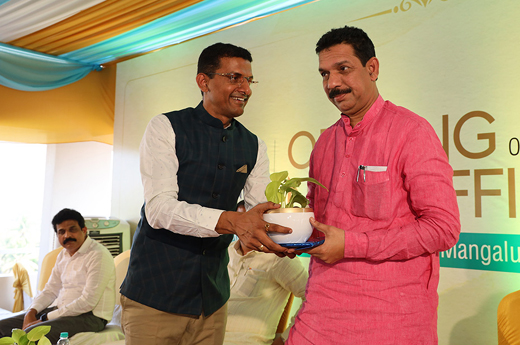 Nidhi Land Advisor Dharma Raj was felicitated on the occasion